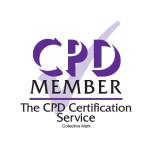 Different professions have different requirements for CPD but it is good practice for everyone to complete CPD. You may be competing CPD without realising it.  You may for example have a First Aid at Work qualification that you renew every three years and complete an annual update to keep your skills fresh.  What you are doing, is competing CPD to improve your training and keeping up to date with the latest guidelines.
Some professions mandate CPD and they may give rules on the types of CPD and how it can be completed.  Others encourage a wide range of CPD not always directly related to your job role.  It is sometimes laid down, how many hours you need to complete.
CPD is not new but the need is increasing in recent years as what was just called training, now has a new title and importance in improving staff training and the credibility of professional bodies.
It is important to have your CPD documented and verified. ProTrainings offer a good range of CPD courses.